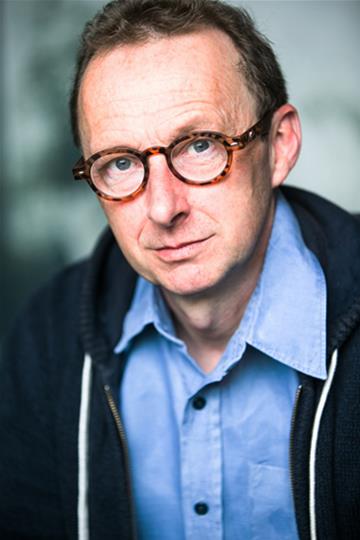 Credits include:
Film and TV: George Thomas (4 Eps) The Crown III (Left Bank Pictures), Twelfth Night (Interactive Shakespeare Company), Scaredycat (TubeTale/Sky TV), Hostage (Raw TV/Channel 5/National Geographic), Ten Days to War (BBC), Into the Storm (BBC/HBO), MI High (BBC/Kudos), The Hidden Hand (BBC), Sense and Sensibility (BBC), Rob Brydon's Annually Retentive (BBC3/Jones The Film), Fantabulosa (BBC), High Hopes (BBC), Doc Martin (BBC), A470 (BBC Wales), Tracy Beaker (BBC), Wild West (BBC), The Bench (BBC), Millennium (CNN/BBC), The Bill (Thames Television), Beadle's About (LWT), Halen Yn Y Gwaed/Salt in the Blood (Opus 30), The Old Devils (BBC), The Manse (HTV), A Curious Suicide (HTV/Crossbow), Goodnight and Bless (ABC), Churchill at War (BBC/HBO).
Theatre: The Twelfth Player (Northampton Royal & Derngate/Fermyn Woods), The Bee (Tokyo Metropolitan Theatre/Soho Theatre/Noda Map), The Recruiting Officer (Salisbury Playhouse), The Merry Wives of Windsor (RSC), The Mouse and His Child (RSC), Ha Ha Hackney (Hackney Empire), The Dark Philosophers (National Theatre Wales/Told by an Idiot), White Rabbit, Red Rabbit (Remarkable Arts), Otieno (Metta Theatre/Southwark Playhouse), All Our Hellos and Goodbyes (LCR/The Gymnasium), The Invisible Monkey (New End Theatre), Granny and the Gorilla (Regents Park/Unicorn), ...In Session (Theatre Of Darkness/Leicester Haymarket), An Enemy of the People (Theatr Clwyd), Timon of Athens (Andrew Jarvis/ESC), The Duchess of Malfi (Bristol Old Vic), Under Milk Wood (Bristol Old Vic), Never Say Never ...Ever! (Smak Productions).
Full CV available on request.